Warner Bros Home Entertainment is back at it again with the release of Happy Halloween, Scooby-Doo! The new Scooby-Doo movie will showcase Cassandra Peterson playing Elvira, Mistress of the Dark and Batman villain Jonathan Crane, aka Scarecrow.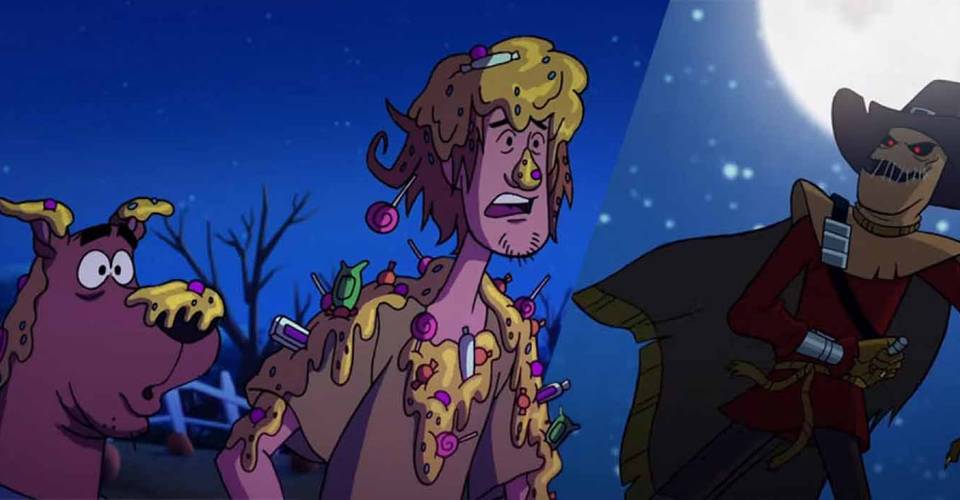 When toxic goo drives the Crystal Cove pumpkin patch to sentience, it's desirable for Scooby and the gang to save the town, but they won't be able to do it alone.
The Mystery Inc. gang will have to squad up with Elvira, Mistress of the Dark and Bill Nye, The Science Guy in order to stop Scarecrow.
Scarecrow, a recent escapee from Arkham Asylum who has untethered a army of high-flying jack-o-lanterns, will fight alongside a king-sized pumpkin general flattening everything in its path.
This is a perfect opportunity to introduce your young ones to some of our 90's Childhood Favorites all in one Halloween Special package